Province:
Free State & Northern Cape Provincial Dugout
District:
Westvaal District Dugout (Defunct)
---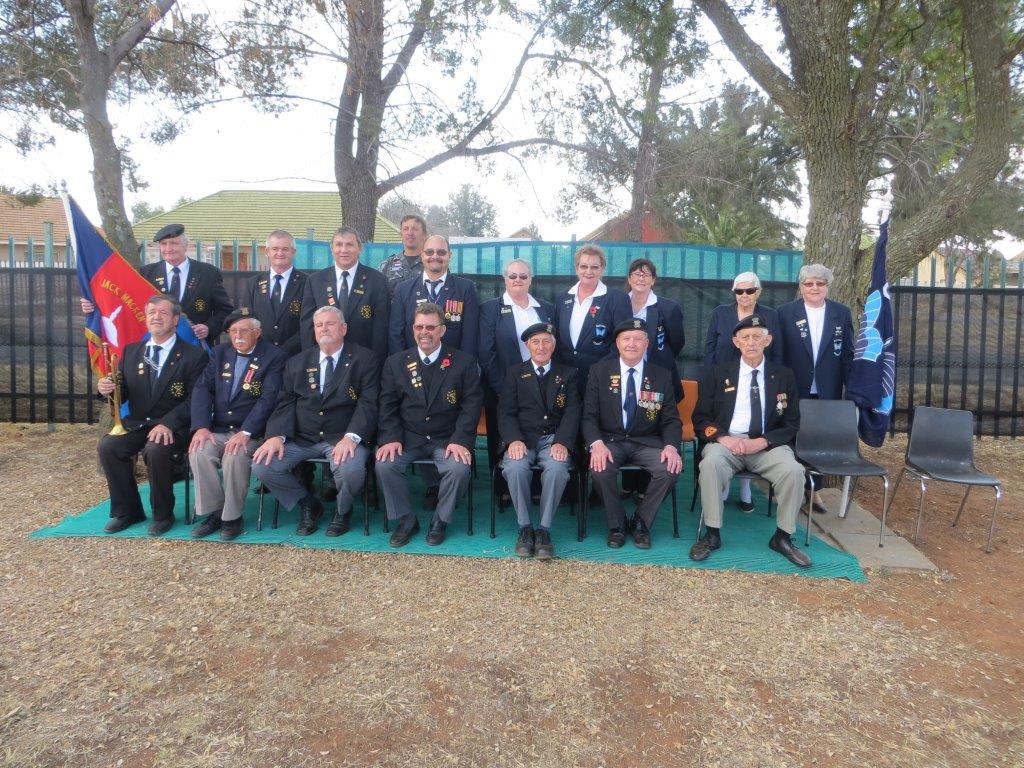 SUNSET CALL
OBITUARY MOTH GERALD MORGAN
CANDLELIGHT/OLD BONES SHELLHOLE
ORKNEY.
1949 – 2018
By Moth Mike Mortlock
It is with deepest regret that the Old Bill of Candlelight / Old Bones, Moth Callie Lönn, announced that Moth Gerald Morgan had answered the sunset call after a long illness on 23rd December 2018
Gerald and my paths crossed many times over the years.
His family came from a little village Clifford, near Barkly East in the Eastern Cape and lived close to my paternal grandmother's family.
 I first came into contact with him in 1967 – 1968 when we were both doing our National Service in Lyttleton at the 34 Field Workshop Squadron (TSC)
After our army duties we both continued working on the gold mines, Gerald to Vaal Reefs and I to Western Deep Levels.
We were both transferred to infantry regiments, Gerald to the Kimberley Regiment and I to 1 Regiment De La Rey. In June 1976 Kimberley Regiment was sent to the Border for their three-month stint. 1 Regt de la Rey took over their position in Sept 1976. This is where we both became eligible to join the MOTH. Gerald joined Candlelight Old Bones in Orkney and I joined Kwai Bridge Shellhole in Carletonville.
Gerald was very active in the Order and we again met at the monthly Transvaal Provincial Dugout meetings in Pretoria. Gerald representing Western Transvaal and I the Far West Rand District.
Many years later I was transferred to the Vaal Reefs mine and joined Candlelight / Old Bones Shellhole where Gerald was the Old Bill.
Gerald was one of the most dedicated and passionate Moths I ever knew. The Shellhole was his everything, he managed the building of the Shellhole from a disused Commando office in Orkney to the beautiful place it is today. The strength of the Shellhole is attributed to Gerald's enthusiasm.
In later years, as his health deteriorated, the reigns were handed over to Moth Callie Lönn who has continued growing the Shellhole from strength to strength.
Gerald was married to Jean who regrettably passed away a few years ago.
 In recent years he was lovingly looked after by Engela.
I spoke to Gerald just hours before his passing. We reminisced about our days in the army, of fast cars (not that his Morris Minors were that fast!) and great friendships formed in the Order. He never lost that keen sense of humour. More than once he mentioned how grateful he was to Engela for looking after him.
He was extremely proud of his grandchildren.
To the family, Marlene, Arnold and Haley we extend our deepest sympathies.
REST IN PEACE OLD FRIEND
WE WILL REMEMBER HIM.